"Life
moves pretty fast. If you don't stop and look around once in a while, you could miss it.
" - Ferris Bueller's Day Off
Our work can be a great source of inspiration, creativity, and connection. It can also be a source of overwhelming stress, anxiety and disengagement. For many, especially at this time of year, the tendency leans towards the latter. While end-of-year gatherings or virtual recognitions are important to do, they should hopefully be a source of celebration of all that you accomplished in 2022 - not that you made it through the year while burnt out and barely hanging on.


One of the best things you can do as a leader right now is to check-in with each individual on your team, as well as yourself! If you or your colleagues are presenting symptoms of stress and burnout related to work, then get ahead of it before the holiday break. Find out how it got to this point. Ask for feedback of what would help going into the new year. Remember, pausing for a two-week vacation won't fix the underlying issue (though taking time to reset is also important!). At LeadMe, we refer to this as treating the symptoms but not the cause.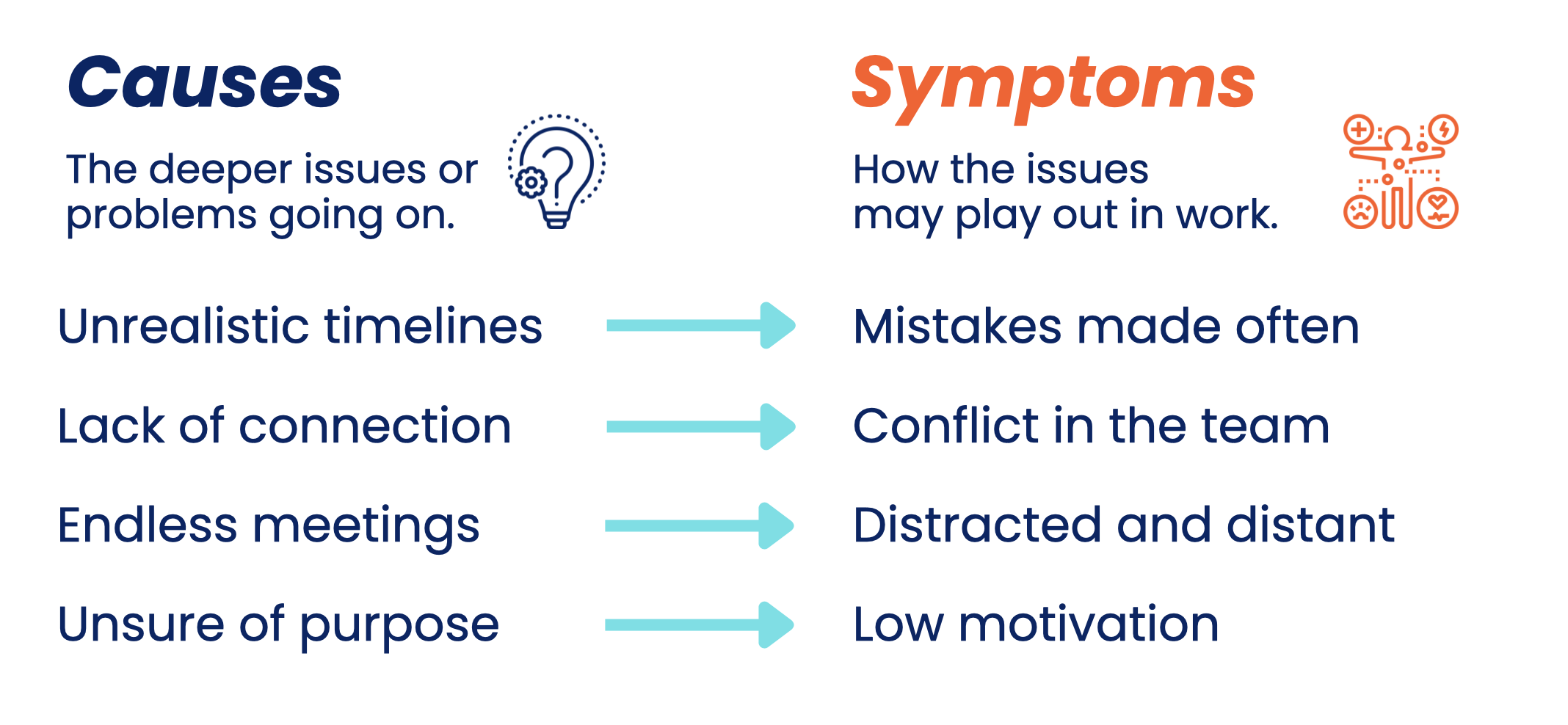 Here are some questions to get you reflecting:
How am I feeling as the year comes to a close?
What got me/us to the point of burnout?
How do I want to lead differently in 2023?
Have we been treating the causes or the symptoms?
In what ways can I support myself and those around me to avoid burn out?
What would I like to start/stop/continue in the new year?
While you as a leader are not solely in charge of an individual's happiness, you are responsible for creating an environment where trust, belonging, purpose and healthy communication thrive. These are what actually create a positive company culture - not yoga classes, Friday happy hour drinks or unlimited coffee. Any additional benefits and company perks should be a cherry-on-top, not a band-aid covering up deeper issues.


In your check-in meeting, you can find out whether external home and personal life triggers may be the root issue of the stress (and if they are, then look at ways to support yourself/others through those). If the symptoms are related to work, then examine the causes and try to get ahead of the cycle repeating itself.

Below are more resources to help you get started:


Watch:
T
he Science of Burnout, What Happens to Cause It
- Cognitive neuroscientist from UC Berkeley Dr. Sahar Yousef explains the science behind burnout, exploring the causes, the symptoms, and the steps we can all take to reduce burnout and prevent it from occurring.
Created with