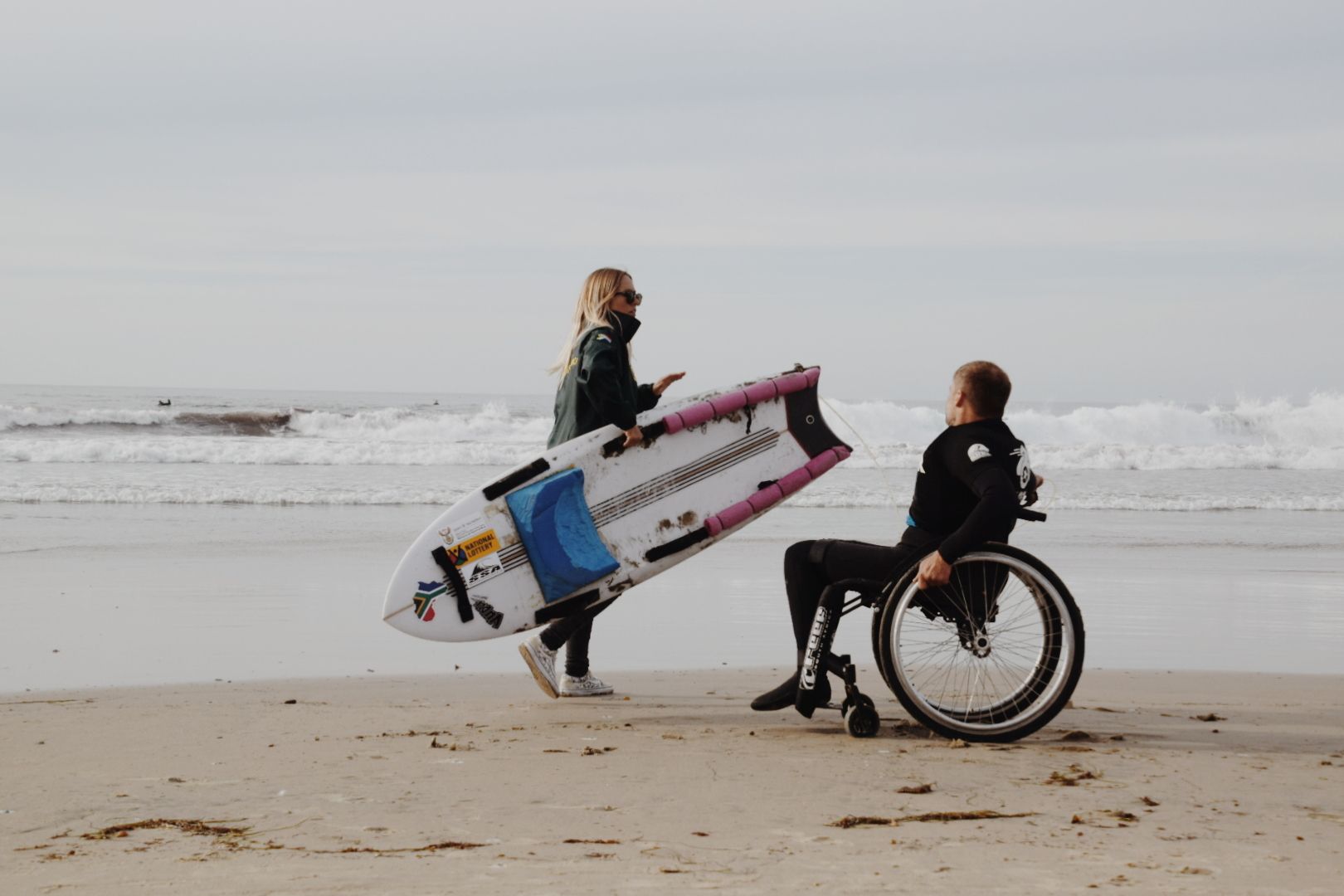 Tasha Mentasti is a multiple South African surfing champion, as well as an internationally accredited ISA Level 2 surf instructor. She's also the only female surf coach to represent South Africa on numerous occasions and was the first woman to on the Board of Directors for Surfing South Africa. Tasha is passionate about getting all people in the water and has focused a lot of her recent energy on serving the adaptive surfing community and surf therapy. Read our interview with her below. Photo by Isabelle Joy.
Describe the steps you've taken to get into your position.
It takes dedication, commitment, time and belief in yourself to get to a point where in a male-dominated sport you can earn equal pay and be respected around the boardroom table. Although I must be honest I do prefer 'board meetings' in the ocean.
If you could go back and tell yourself one thing when you were first entering your industry what would it be?
Know your worth - never settle for anything less.
How would you describe your leadership style? Has it changed over the years and why?
It took me a long time to see myself as a leader; but the more authentic experiences I have had over the years with other ocean-loving women - the more I realise that one of my roles as a woman in this sport is to help influence, educate and support these women. Whether as a mentor, educator, manager or friend. My style has definitely evolved over the years as I have grown and become more conscious of my purpose, I am willing to learn and upskill myself to become a better leader and help act as a voice for women. I am also aware that it is ok to fail, sometimes those are where we learn our best lessons.
As we approach the one-year anniversary of the pandemic, can you share how you have pivoted your work? Have there been any silver linings for you?
This past year has been one wild ride. With beaches being closed for long periods of time; I have had moments asking myself 'Who is Tash?'. This pandemic has been very humbling for me, my primary source of income is facilitating in hosting an annual series of internationally sanctioned surfing events along our beautiful South African coastline throughout the year. With borders closed and travel restrictions extreme, I am about to walk into year two of no events. In saying this, I am grateful to be given the time to stop, reassess, realign and reset. I took the time out to study and I have a new business model which allows me to spend more time in the ocean, connect with new coastal communities in the capacity of educator and mentor more women and surfers of colour who are in desperate need of finding their passion and purpose in life.
What do you think is your superpower as a woman in your industry?
I have no ego.
What is your word or mantra for the rest of this year? Collaboration - hasn't let me down yet ;)
Created with