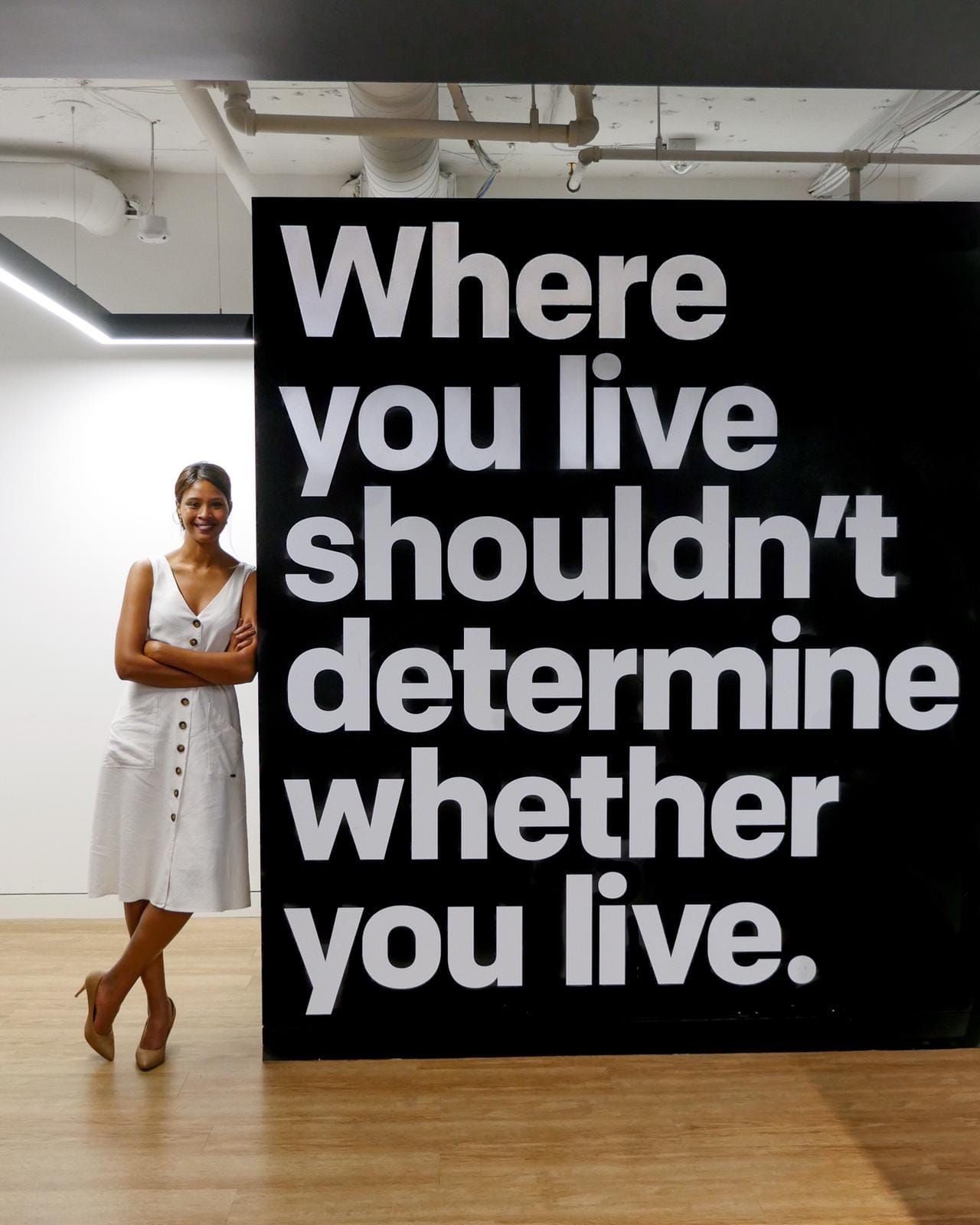 Melene Roussouw is an internationally recognised gender and human rights activist, global award winner, public speaker, moderator, facilitator, strategist and consultant. She is an attorney by profession and is the co-founder/director of Women Lead Movement.
Through her work, Melene has initiated and led many impactful educational and advocacy programmes and interventions online and in communities reaching thousands of people in South Africa alone.
Describe the steps you've taken to get into your position.  
Looking back, I can say that some steps were methodical and others were organised chaos with a little bit of luck and magic in between. 
As a basis, I ensured that I obtained my law degrees with an area of specialisation in Public and Constitutional law. I then got admitted as an attorney.  These were important first steps for me because it not only gave me knowledge but added to my legitimacy. From there I opened myself up to various positions in private sector to national government in order to gain insights, skills, experience and to build a network. 
Later, I applied for various international programmes like the Obama Foundation Leaders Africa programme and the Mandela Washington Fellowship amongst other. This opened up so many opportunities to collaborate with other likeminded individuals across the globe. 
In 2017 when I was ready to step out of my comfort zone and start the Women Lead Movement NPO my partners and I had to ensure that the organisation had a clear strategy. Lastly, that we were registered and that all governance related aspects of the organisation were well managed. We are still in the process of building a formidable brand name and becoming financially sustainable.
If you could go back and tell yourself one thing when you were first entering the workforce or starting your business, what would it be?
I will tell myself three things:
1. Nothing great has ever been achieved or built with ease and comfort so be prepared for failure and uphill battles. 
2. Not everyone will support you and that is okay- you will make it either way.
3. Be patient with yourself and your journey. It will be a whirlwind of adventure but be rest assured you will emerge victorious all the time irrespective of how uncertain things may seem at times
How would you describe your leadership style? Has it changed over the years and why?
I have a combination of leadership styles- participative, transformational and delegative depending on the context I find myself in. I am at my best when I practice transformational leadership. I love to inspire, encourage and motivate others. I am a visionary and can persuade others to not only imagine a different future but to believe that it is possible to achieve it. As a leader you are successful when you can positively impact the lives of others. It is about bringing out the best in your team or followers. 
As we approach the one-year anniversary of the pandemic, can you share how you have pivoted your work? Have there been any silver linings that helped your business over the past year?
The year 2020 was an extremely challenging year but there were two silver linings... 
1. We had to adapt our work model and go online with our content. This was no easy task as we believe in the power of face-to face engagements but with technology we could still continue to educate and raise awareness on democracy, human rights, gender based violence and gender equality. We have reached more people by going online but it still does not substitute traditional methods of empowerment.
2. Women Lead Movement received many opportunities to collaborate on campaigns nationally, regionally and internationally. We also received numerous awards for our contribution in advancing human rights.
What do you think is your superpower as a woman in your industry?
I think my superpowers are my authenticity, honesty, affective and cognitive empathy and courage to say and do what very few would be willing to do. This is influenced by my beliefs and fierce pursuit of justice, truth and fairness. I also do not fear people. Once you fear people it subconsciously limits you to say and do what you need to. There is no worse prison than the one where you are held captive by the opinions and misperceived power of others.
What is exciting you about the rest of 2021?
The COVID 19 pandemic has really been such a traumatic experience for people all over the world. I have come to value and appreciate my life and that of my family even more. Once we all receive our vaccine and restrictions are lifted I would like to begin to travel again. I look forward to meeting new people, learning new things and building partnerships for change all over the world.
What is your word or mantra for the rest of this year?
What you do for the upliftment of humanity however big or small transcends your own existence. Make it count and give it your absolute best.
Created with