During my time coaching and facilitating leadership training programmes, I began to observe patterns in development gaps. Among these recurrent patterns, three specific trends emerged across individuals, teams and organisations - no matter the tenure, level or size of the company.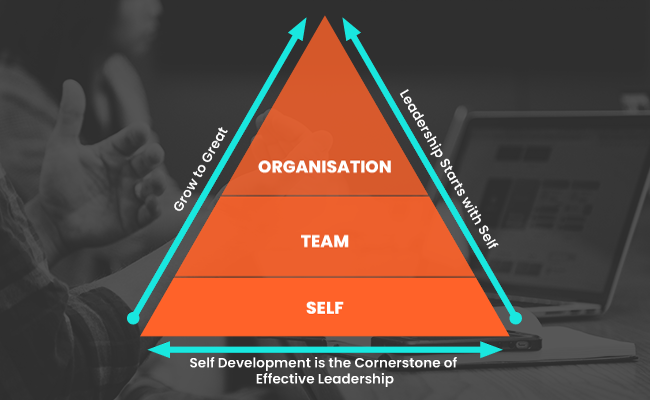 These three trends became the foundation for establishing the LeadMe Leadership Development Programme.
1. Short-term training interventions don't drive real behavioural change
If you have ever tried to change a deeply wired behaviour (e.g. the way you listen or automatically respond to feedback), you will know it does not shift after just one workshop or short term training intervention. It requires time, effort, repetition and consistency - this is why it's called 'doing the work'.

To truly take the lead in your personal and professional life, then you'll need to be open to learning, unlearning and relearning over and over again. The same is true for teams and companies. Change does not happen over night. This is why LeadMe was designed to be a learning journey over the course of a year, but dripped in small, manageable increments each week that slowly shift behaviour for the long term.
2. The gaps in development are 'soft skills'
While coaching, I found that no matter the level, tenure, title or reason for starting coaching - very rarely did the individual lack the 'hard skills' to do their work - instead there was a set of common areas for development that came up again and again.

Communication, emotional intelligence, collaboration, teamwork, leadership, adaptability, conflict resolution, resilience. These are some of the 'soft skills' I decided would make up the LeadMe learning journey and grouped as a set of 10 topics that will help people thrive now and in the future of work.
3. Coaching and training needs to be more accessible, affordable and scalable for all
I often found it difficult to understand why companies weren't investing in the development of leadership skills at
all
levels, when so often the pain points were described as - lack of initiative, a weak middle layer, a toxic culture, a breakdown of communication and lack of confidence or decision making ability.
If a company values certain behaviours and skills and wants to create alignment at every level, then they need to develop their people across an entire organisation. We know that often many companies are willing to pay big money to develop the leaders at the top but fail to realise that this does not empower everyone nor create a common language and culture of collaboration.
LeadMe was created to be an ongoing learning platform that allows individuals to embrace their leadership potential by fostering self-awareness, holistic growth, and gain the essential skills to lead at work and in life!
We work to empower leaders, address common challenges, and cultivate purposeful and impactful leadership for a better future. Read about our unique approach to creating leaders and more about the way we facilitate our development programme
here
.
Created with