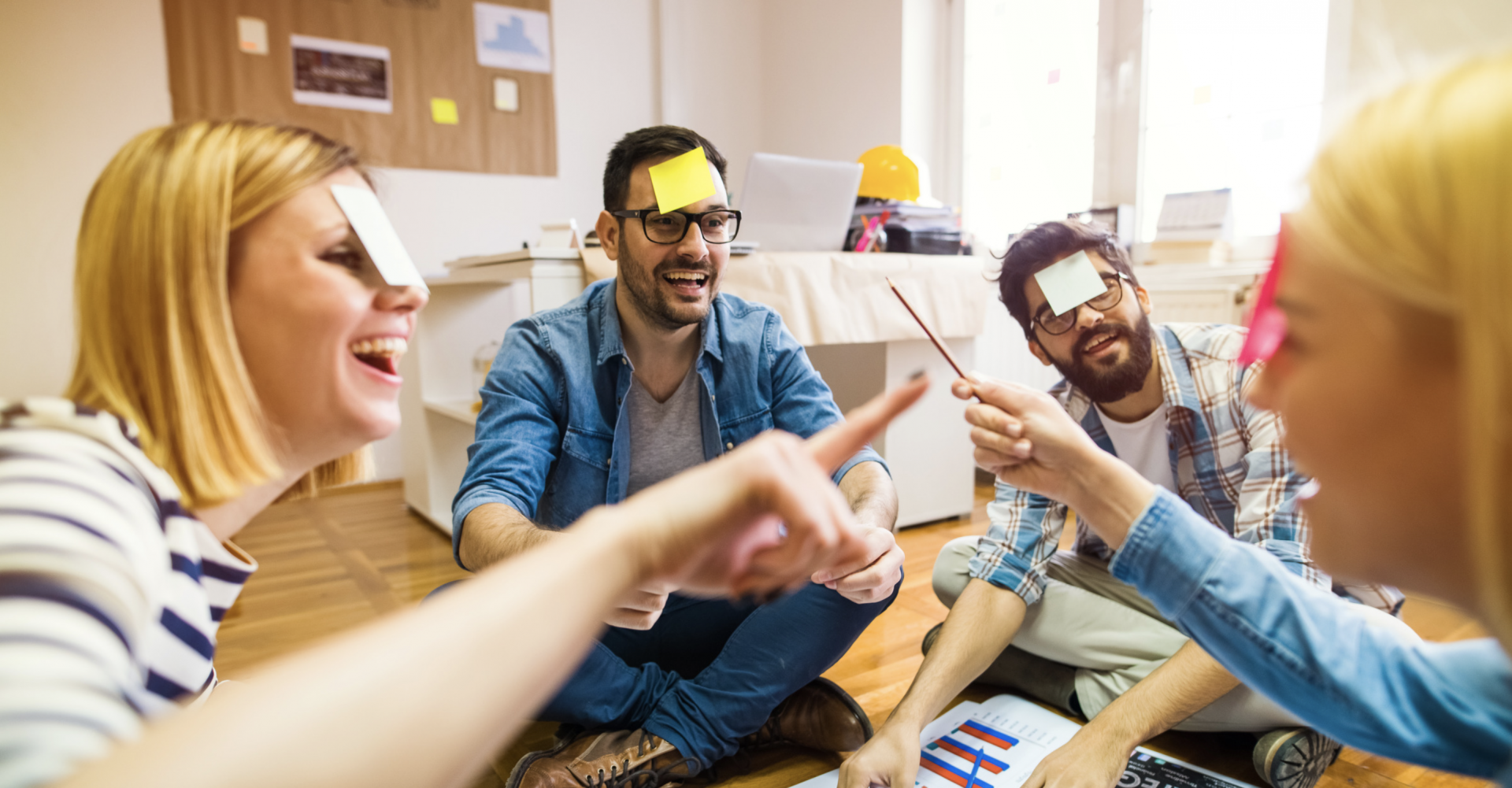 We are in the final weeks of 2021. For some of you this may be joyful news, and others of you may be totally overwhelmed wrapping up loose ends before a holiday break. With the sun shining in South Africa and summer gatherings on the calendar again, it is undeniably a difficult time to keep your team focused and motivated. While it may seem counterintuitive, we encourage you and your team to play your way out of the remainder of the year. The benefits of play include better social perception, empathy, creativity, flexibility, humility, initiative, listening, honesty, inclusiveness, and problem-solving (
How to Play as an Adult, Psychology Today
). Here's how to encourage a playful environment in your company.
Model positive behaviour
If you want an environment where play can thrive then positivity needs to be the guiding force. As a manager, if you're stressed, sleep-deprived and grumpy, this will rub off on your team. Reflect on whether you are modeling the behaviour you'd like your staff to emulate.
Ask yourself:
Am I using encouraging language?




Am I fully present in meetings?




Have I thanked my team enough recently?




Am I celebrating and sharing the company 'wins' with everyone?




Is there a funny video or meme I could post on a slack channel?




Have I taken an interest in what my staff are doing outside of work?




Am I constantly complaining about how tired, busy or overworked I am?



If you are struggling to stay motivated and positive, focus on the good. There will always be more in the pipeline that you want to accomplish, but it's important to take a step back and look at what went well and what your team managed to get through this year. Remember the bigger picture 'why?' of what you're all striving for and the core values of the company.
Find what form of play works for your team
"One way to think about play is an action you do that brings you a significant amount of joy without offering a specific result," says Jeff Harry, a
positive play coach
. This won't be the same for everyone on your team. A study published in the Personality and Individual Differences journal identified four categories of playful personality traits: other-directed, lighthearted, intellectual and whimsical. Other-directed play is when you enjoy playing with other people. Lighthearted play generally means you don't take life too seriously, and you like to improvise. Intellectual play has to do with ideas and thoughts, like wordplay and problem-solving. And whimsical players like doing odd or unusual things in everyday life. You can also be on a spectrum and enjoy all styles at certain times. (
How to Add More Play to Your Grown-Up Life, NY Times
)
Offering various ways for your team to interact and play with one another without forcing it upon them will create an environment where people know they can take a little break and be silly. If you're working remotely then perhaps it's an
online game
, a video dance off challenge, a themed outfit for a video call or a neighbourhood photo scavenger hunt. If you're in an office, you could have a colouring art station or an ongoing puzzle in the corner and a Friday funky shirt dress-up. The important thing is not to force people to play, just facilitate the activities and allow your employees to engage if they want to.
Include a game at your end of year gathering
Games are one of the easiest ways to encourage play as an adult and a simple option to include in your end-of-year gathering. It can be a board game like 30 Seconds if you're sitting at a table or a physical game like throwing a frisbee if you're out in nature. Ensure the game is inclusive, judgement free and easy for everyone to join in. You could also make the gathering itself a play-based outing, like zip lining, go-kart racing, an improv class, a boules match, a comedy show or an obstacle course. Dr. Brown, founder of the
National Institute for Play
, called play "purposeless, fun and pleasurable." For the most part, the focus is on the actual experience, not on accomplishing a goal, he said.
Put the clocks away
A large component of play is losing track of time. Remember as a kid when you would build a fort or run around with a friend without checking a clock, do that again now. Don't schedule every hour of your day. Turn your phone off, put the clocks away, see what you are drawn to do when you don't have anything you need to do. As difficult as the pandemic and lockdowns have been, it has also allowed time for many people to just play - from baking sourdough and puttering in the garden to piecing together a 1000 piece puzzle and forming online video gaming groups. "We're living in a world that's more conducive to anxiety than playfulness...Play offers a reprieve from the chaos, and it challenges us to connect with a key part of ourselves that gets lost in the responsibilities of adulthood, especially during a crisis." (
NY Times: How to Add More Play to Your Grown-Up Life, Even Now
)

One of the things often stopping us from playing is that we, as adults, get very set on who we are and the types of activities that we do and do not like. Play can be anything. Don't overthink it, lighten up and be curious about trying something new. Ask yourself: What is play for me? When do I feel like I'm having the most fun? What can I do to bring play into my relationships? Most importantly, ensure you are carving out the time to play. This will help make it into a habit and keep you out of being so serious all the time.

As we wind down to the end of the year, we encourage you and your team to lighten up, find what brings you joy and have a good belly laugh!

Now for a joke to leave you on:
How did the scarecrow win the award?


He was outstanding in his field! 😁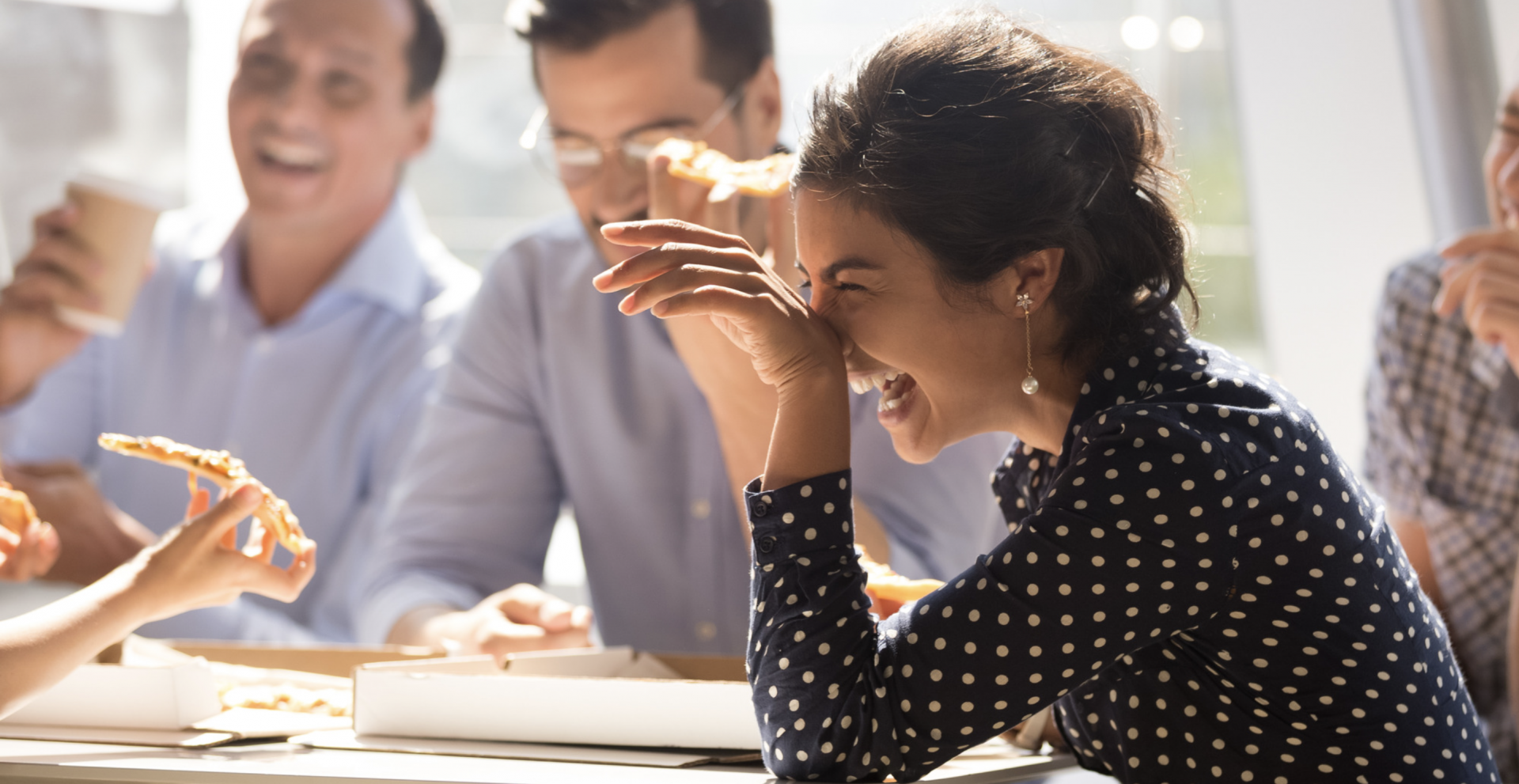 Created with