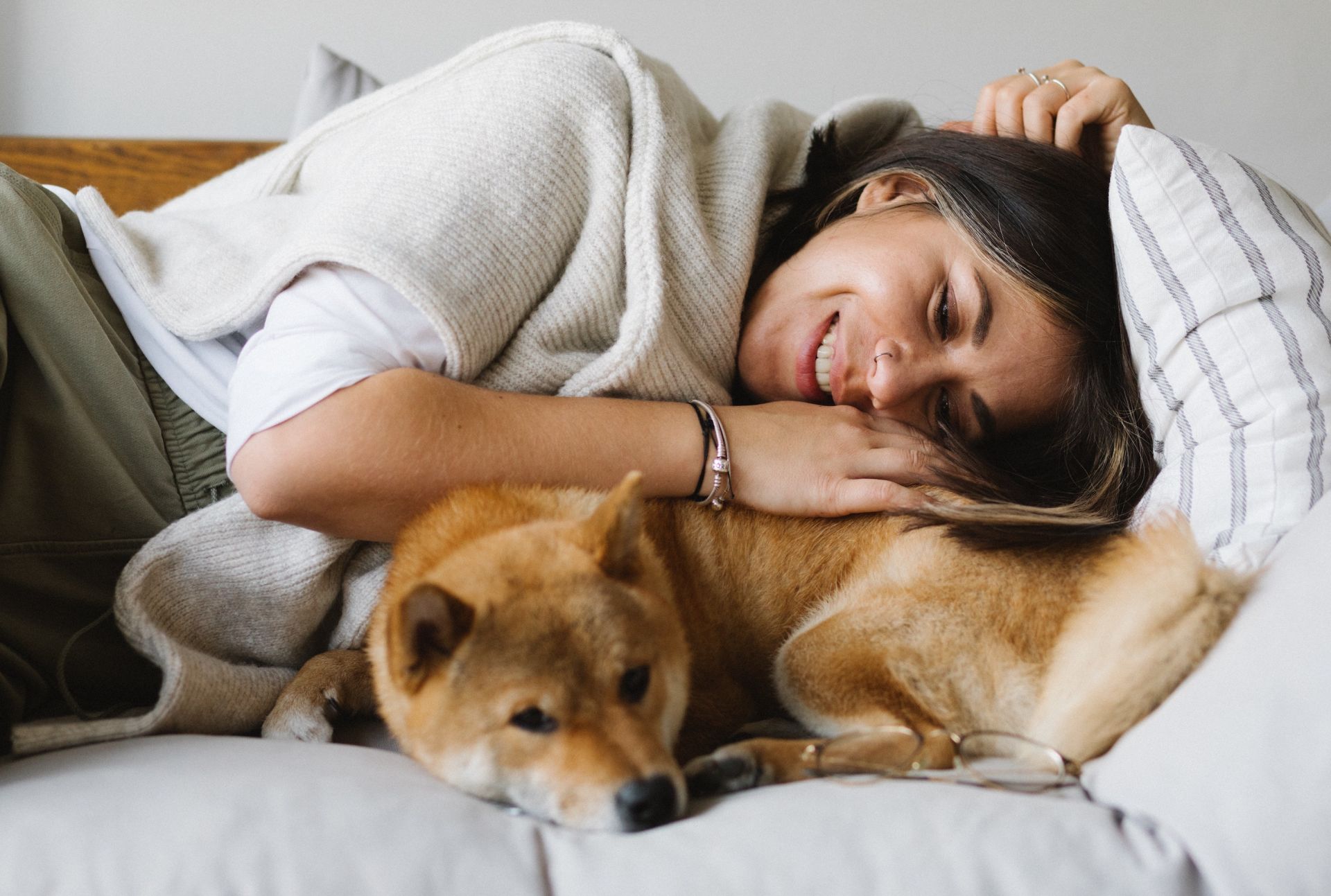 Sunday, October 10 marked
World Mental Health Day
and in South Africa all of October is recognised as Mental Health Awareness Month. Research conducted by Oracle and Workplace Intelligence found that 2020 was the most stressful year people have ever experienced in their working lives. Seventy-eight percent of the workers surveyed said that the pandemic has negatively affected their mental health and 76% indicated that companies should be doing more to protect workers' mental health.
As an employer, manager or HR lead in a company, it's important to take the initiative and ensure employees feel their mental health is a priority. Encouraging your staff to take breaks, rest and use vacation is crucial for a company to counteract stress, anxiety and burnout in the workplace. Here are a few ways to do this.
Promote Movement
While it may seem counterintuitive to promote movement for rest, there are profound impacts that a little bit of exercise can have on your body and mind. A
2019 study from King's College
in London found that regular physical activity reduced the chances someone would experience depression by 17 to 41 percent. Movement improves sleep, lowers stress levels, reduces health risks and generally improves your ability to do daily tasks.
If your company doesn't already have a wellbeing programme set up, this is a good place to start promoting a healthy lifestyle.
When you go out for mini walks during the day, share photos of the neighbourhood with your team and encourage others to do the same.

If you are back in the office, try walking meetings around the office, around the block or to your favourite local coffee shop or park. This is a great way to get fresh air and stimulate new ideas!

At the start of meetings, whether in-person or virtual, get people to stand up for the first few minutes and do a few simple stretches - here are our favourites.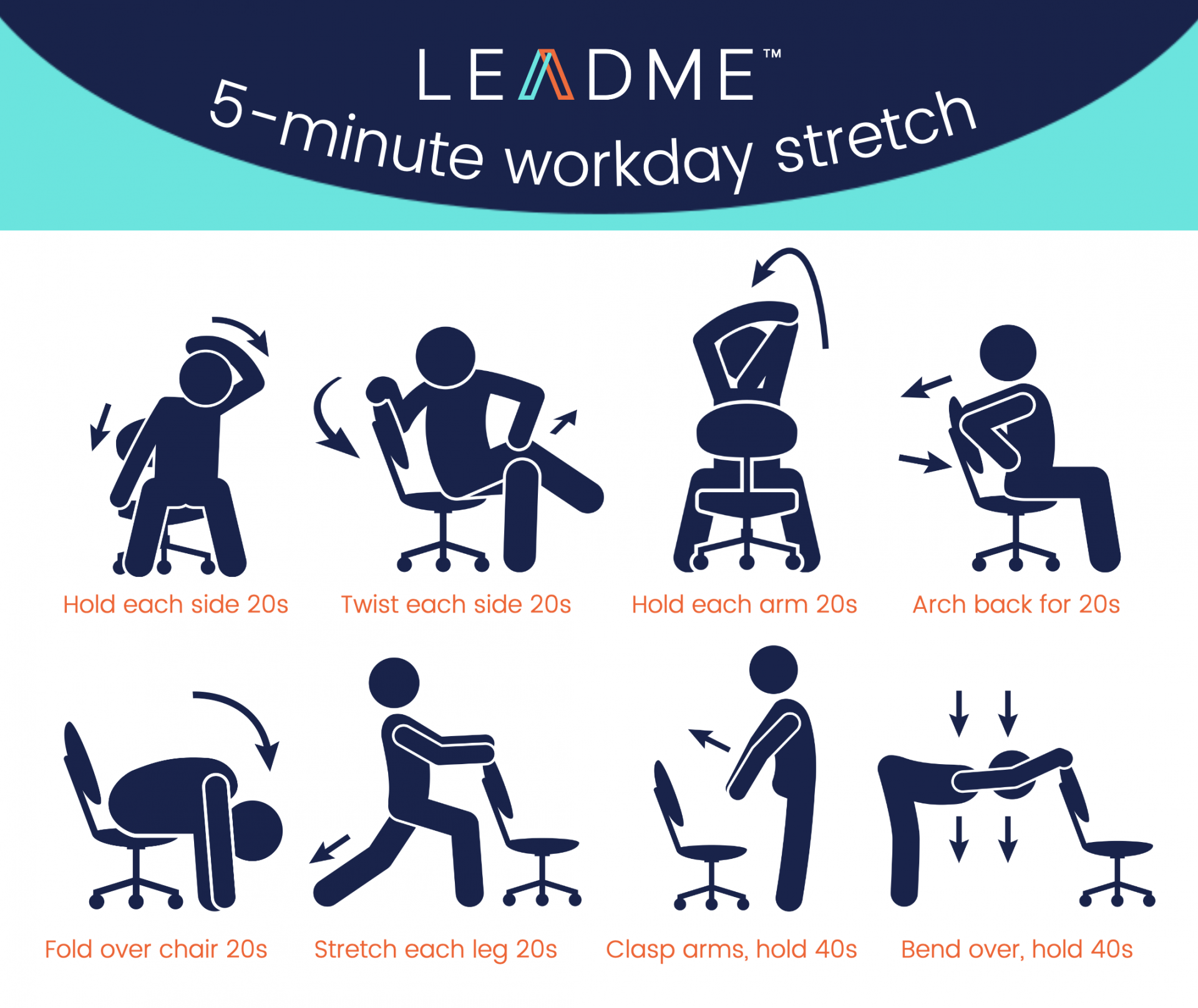 Create an environment where mental health is a priority all year.
Go beyond just posting a photo and statement when special occasions like Women's Day or Mental Health Awareness Day come up. Start a Slack channel where you and your staff can share articles, podcasts or videos relating to mental health issues, along with resources and information on local initiatives and contacts if someone needs help.
With teams working remotely, it's more difficult to pick up if a staff member is having a hard time. Check-in with staff regularly beyond just, "How are you doing?" In a
Harvard Business Review
study with Qualtrics and SAP, "nearly 40% of global employees said that no one at their company had asked them if they were doing OK — and those respondents were 38% more likely than others to say that their mental health had declined since the pandemic outbreak." Invest in adequate training for you and your managers on how to create a culture where people feel psychologically safe and how to deal with mental health management in the workplace. The
LeadMe programme
covers topics like these along with communication, wellbeing, stress management and more. Learn more at
[email protected]
Take the initiative in reminding people to take time off.
Rather than wait for staff to make the first move in requesting time off, take the initiative to remind them - especially if they haven't taken any leave in a while. Do this in your regular one-one-one check-ins or make staff-wide announcements that leave needs to be submitted for the next quarter. If your company is able to work half days on Fridays, or give everyone a long weekend once a quarter, do it. This will go a long way to keep the ship running!
If your company has a busy and quiet season, incentivise people to take leave throughout the year so not everyone is gone at the same time. Chief People Officer, Sarah Rice, describes how
Skynamo
created an "initiative where people who took five days' leave in August were eligible for an entry into a raffle where the prize was R2500 for your next holiday. This worked well, we encouraged people to take time off and the whole company was better for it."
Approve leave without requesting why.
There are many reasons why people need to take leave. While you may have a genuine interest in your employees' holidays, if they'd like to offer that information up then let them bring it up without you prompting it. Employees shouldn't feel the need to defend why they're taking time off or share what they are doing with that time off. As an employer, be mindful of any comments that would make staff feel guilty about their break, from you or anyone on the team. This will only instill the message that rest and taking breaks are not a priority in the company.
Lead by example
If you never take a break and answer emails or messages around the clock, you are by default setting this unattainable (and undesirable) standard for your staff as well. Get in the habit of scheduling your emails so they arrive in employees' inboxes during the work day and encourage your staff to turn off notifications after hours. Azaria Beukes, Head of People at
Offer Zen
, says, "Prioritise self-care. It is impossible to perform optimally and be present for others without making space for rest, play and recovery. It is important that leaders model this behaviour."
As a leader, you need to identify the communication styles of your organisation and your expectations around response time on various channels. At LeadMe we encourage teams to form rules around the medium, mode, tool and purpose of communication as well as internal and external appropriate response times, often referred to as SLA's or TAT'S. Here is an example.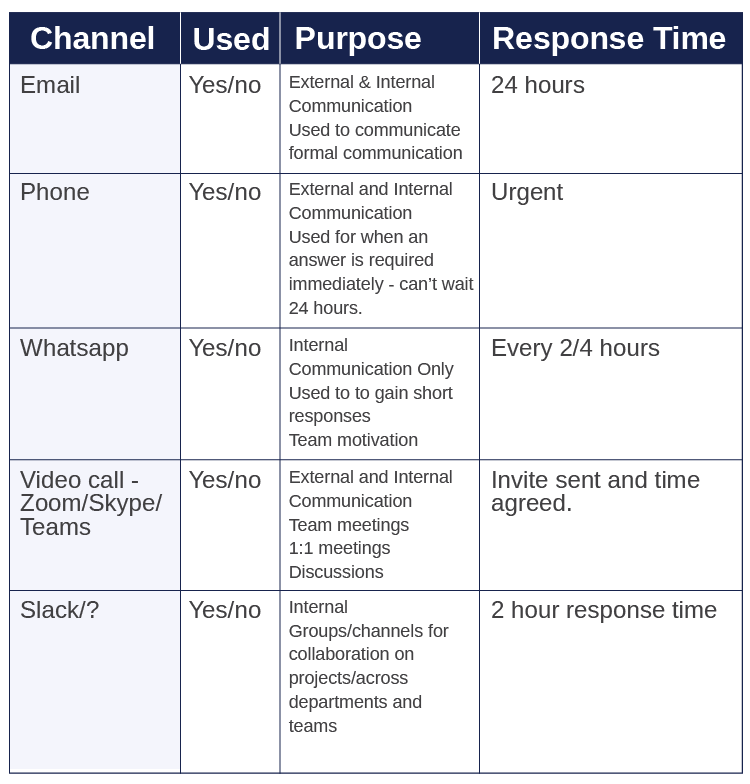 While 2022 is soon upon us, there is still time left in the year to rest, refresh and achieve those final quarter goals. It's never too late to begin prioritising mental health in the workplace. Begin by asking yourself:
Have I had enough breaks this year?
Has my team had enough breaks this year?
Am I leading by example when it comes to communicating after hours, taking breaks and initiating leave?
What can I start today that will set me and my team up to finish the year strong?
Created with