Jackie Kennedy
Leadership Coach, OD Consultant, Founder LeadMe
Jackie has spent over 1000 hours coaching leaders, managers and entrepreneurs and holds multiple qualifications in the area of coaching, organisational psychology, mindfulness and applied neuroscience. She is the Founder of LeadMe, the Lead Business Coach on the Investec Startup School Programme and the Director of ConsultUp.
Kira Koopman
Learning Design Consultant, Founder: Elevate Learning
Kira has over a decade's experience designing impactful blended learning solutions. She has worked as a teacher, management consultant and online learning expert before founding Elevate, a digital learning experience design consultancy. She holds an Honours Degree in Communication Science and an MBA with distinction from UCT's Graduate School of Business.
Vaughan de Ville
Designer, Videographer, Producer, Musician
Vaughan is a freelance content creator with over 15 years industry experience. He holds a Bachelor's Degree in Music and has been running his own graphic design business for the past decade. As well as having performed live in over 20 countries around the world, he also directs and produces for several prominent Youtube channels with over 200 million combined views.
Ready to level-up and take the LEAD in your
life, career and business?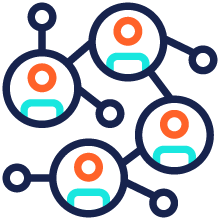 Connection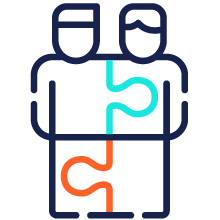 Colloboration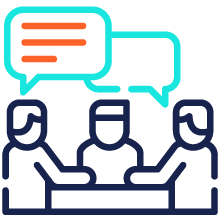 Converstation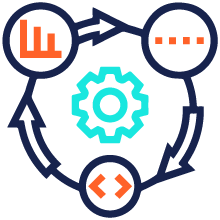 Continuous Learning
The LEADME values are deeply integrated into our approach. To this end, we have started the LEADME Thought Leader Conversation Series and the LEADME Qualified Coach Network.
LEADME Thought Leader Conversation Series
Jackie Kennedy
Jackie Kennedy and Dr Sarah Mckay discuss neuroscience the brain, patterns of the mind and what it takes to rewire the brain!
Dr Sarah McKay
Oxford University-educated Neuroscientist
Jackie Kennedy and Dr Sarah Mckay discuss neuroscience the brain, patterns of the mind and what it takes to rewire the brain!
David Perrott
Jackie Kennedy and David Perrott discuss the role of habits in setting oneself up for success in life and business.
Dr Dorrian Aiken
Jackie Kennedy and Dr Dorrian Aiken discuss the impact of world views, human consciousness evolution and levels of leadership maturity as it relates to leadership development.
LEADME Qualified Coach Network
Leigh Bowden
Trainer, Coach & Facilitator
Leigh Bowden is a corporate soft skills/essential skills trainer, facilitator and business coach. She has over 18 years of corporate work experience with an Honours degree in Psychology, a Postgraduate Certificate in Education and a B.Soci Sci. Leigh and Jackie offer an inhouse Leadership Development Programme.
Sherell Diane
PCC, Brain-based Leadership and Operations Coach
Sherell's approach to coaching is strengthened by her personal and professional experiences from over two decades in multi-national organisations, dealing with diverse cultures, leadership styles and conflicts.
Myrna Brauns
Leadership Coach and Consultant
I am an accredited Leadership Coach, Change Agent and Business Consultant, who has successfully transformed clients and companies to achieve and exceed their goals.
Roland Cox
Mphil Management Coaching
I am an Integral Coach committed to personal transformation, mostly with executives and teams. I work in longer-term partnerships, on the vertical development of leaders and executives, across all sectors.
Alexandra Blackie PCC
Executive Coaching and Leadership Development
Creating spaces of productive learning for teams and individuals is my passion and skill because when you connect people to their inherent leadership a powerful shift occurs which distils personal and business transformation.
Liz Witherspoon
Professional Coach & Team Facilitator
I use Mindfulness and the Enneagram to create awareness, encourage personal growth, support leadership and performance development, and to enhance team dynamics and team performance
Julie Elliott
Mindfulness and Leadership Coach
I provide you with a safe space to explore ways in which to achieve your desired outcomes. I believe that by bringing curiosity, kindness, nonjudgement, and acceptance to this space that I can support you to reconnect with your innate potential.
Sally Burgess PCC
Leadership & Executive Coach
I am a facilitator of change with a key focus on humanistic and conscious leadership. I coach individuals and teams who are seeking personal transformation and authentic growth. Our coaching journey will be creative, adaptive, fluid and sometimes challenging. A global evolution starts with ourselves.
Sign up to our newsletter!
Created with